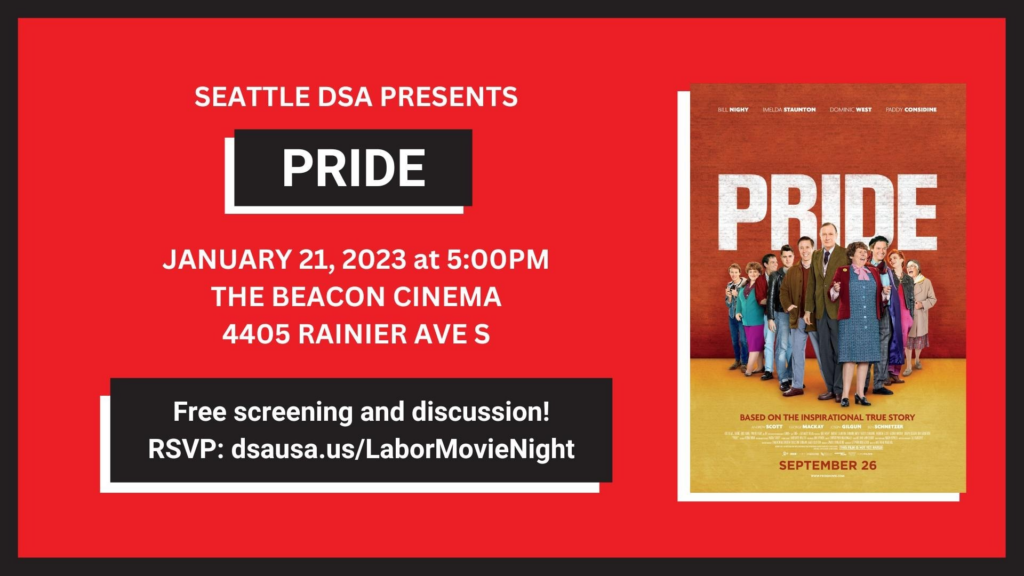 Saturday, January 21st at 5PM
The Beacon Cinema, 4405 Rainier Ave S
Based on a true story, Pride depicts a group of socialist lesbian and gay activists who raised money and did strike support for the British miners' strike in 1984, at the outset of what would become the Lesbians and Gays Support the Miners campaign.
Join union members, Seattle DSA members, workers and friends for a screening of Pride at the Beacon Cinema in Columbia City!
After the movie, we'll head to Hill City tap house to hang out and discuss what it can teach us about our own labor struggles.
This event is open to the public, and will be great for new and prospective members to get to know each other — so be sure to invite your friends!