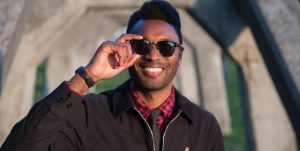 Join the Seattle DSA and other DSA chapters from around the region for one big canvass for Shaun Scott!
Shaun is a democratic socialist running for Seattle City Council District 4, advocating for a Green New Deal for Seattle, public housing, municipal broadband, and so much more! Shaun's also received the Seattle and national DSA's endorsement. The general election for Seattle City Council is on November 5th and we need to knock on as many doors as possible!
Beginners always welcome – every canvass begins with a training and campaign materials are always provided! Door knocking wraps up by 3pm with and a nice debrief session afterward.
Meet Up: Gas Works Park – meet at the covered picnic tables near the restrooms (2101 N Northlake Way)
Debrief: Fremont Dock Sports Bar and Grill (1102 N 34th St)
Look forward to seeing you there!