Rally for Bernie | Party for Political Revolution!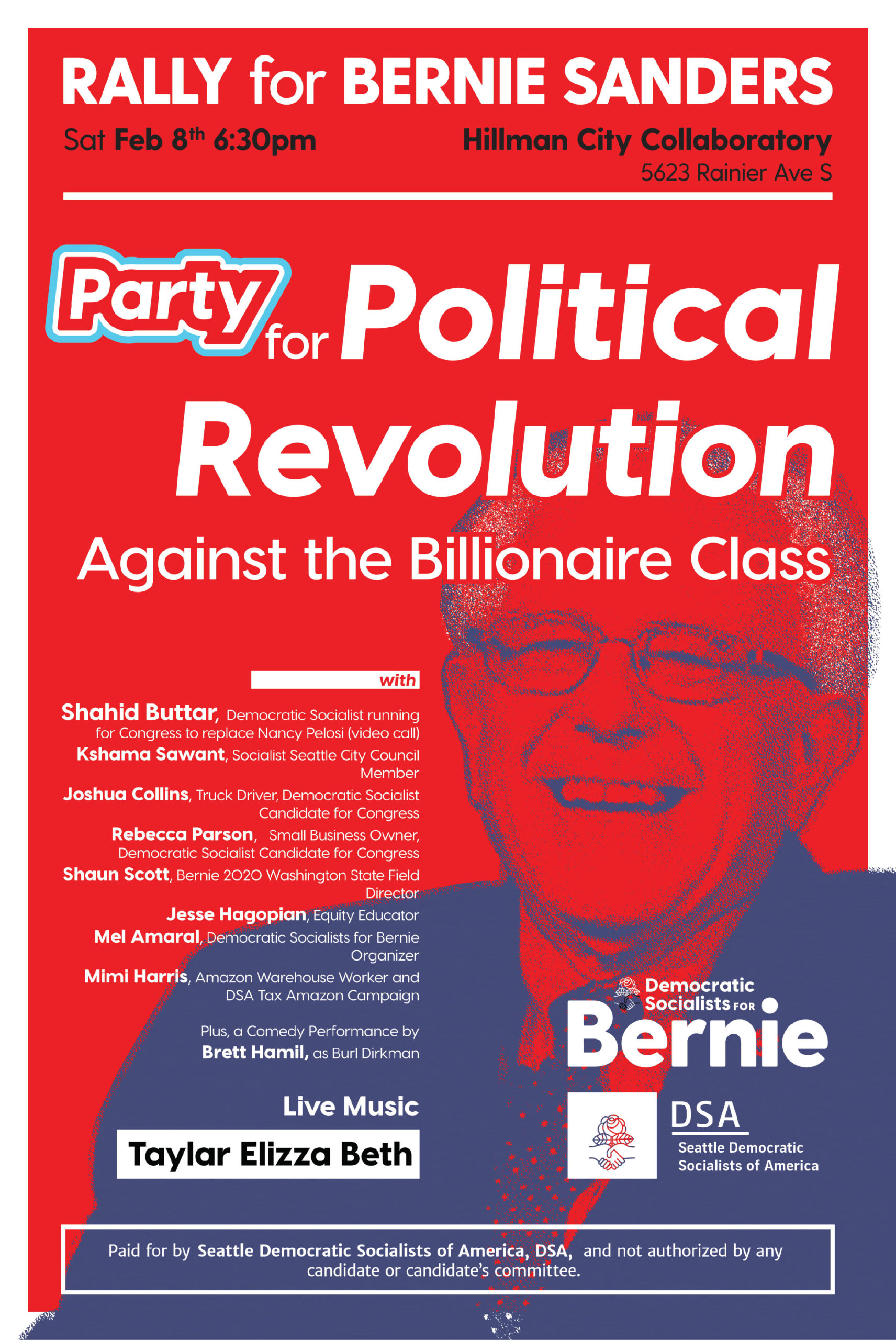 Date
February 8
6:30 pm to 10:30 pm
Venue
Hillman City Collaboratory, 5623 Rainier Ave S, Seattle, WA 98118, USA


Doors open 6:30pm. No ticket required.
We have just a few weeks before the Washington State primary. It's time to go all out to get Bernie Sanders nominated and build the vibrant, mass democratic socialist movement we need to win Medicare for All, a Green New Deal, free college, and so much more! Join other Bernie supporters, bring your Bernie-curious friends, and get ready to Party for Political Revolution!!
https://www.facebook.com/events/566185207311613/
Questions? Contact [email protected]
Live music: Taylar Elizza Beth
Comedy: Brett Hamil as Burl Dirkman