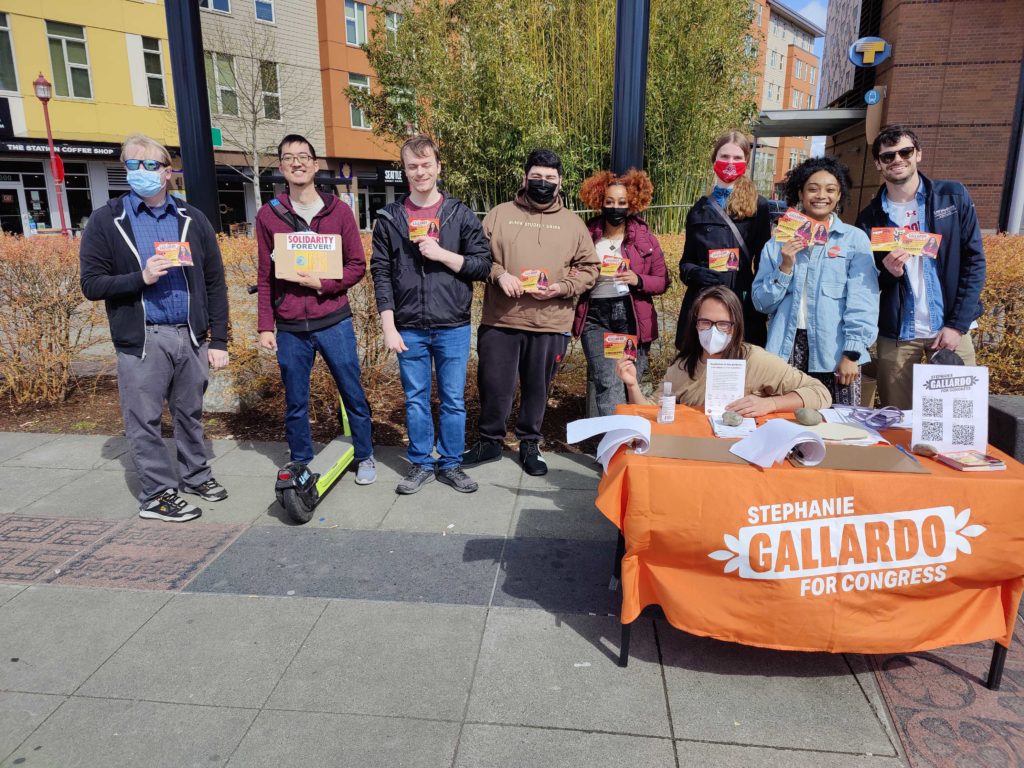 Stephanie Gallardo is a teacher, a daughter of a refugee and educators, granddaughter of immigrants and farmworkers, and is running for Congress in Washington's 9th Congressional District. Let's get out there and collect signatures to get Stephanie Gallardo on the ballot! We need 2,000 signatures from registered voters in the district, and will be tabling with Seattle DSA in Factoria Mall to get them. We will meet at the Panera Bread inside the Mall.
4004 Factoria Blvd SE Suite A6, Bellevue, WA 98006
There will be no table setup (due to restrictions by mall security) — but we will be meeting inside the Panera Bread at their tables. Look for a volunteer sitting at a table inside the Panera Bread. Once everyone arrives, we will split into groups and cover some ground throughout the mall, talking to folks about Stephanie's vision and campaign.
We will have a table, banner, literature, and signature forms to get Stephanie on the ballot, hand sanitizer, etc. Just bring your positive attitude and your mask. Training on site provided!
RSVP Here: https://actionnetwork.org/events/sdsa-for-gallardo-signature-gathering-factoria-mall-tabling-and-canvass/