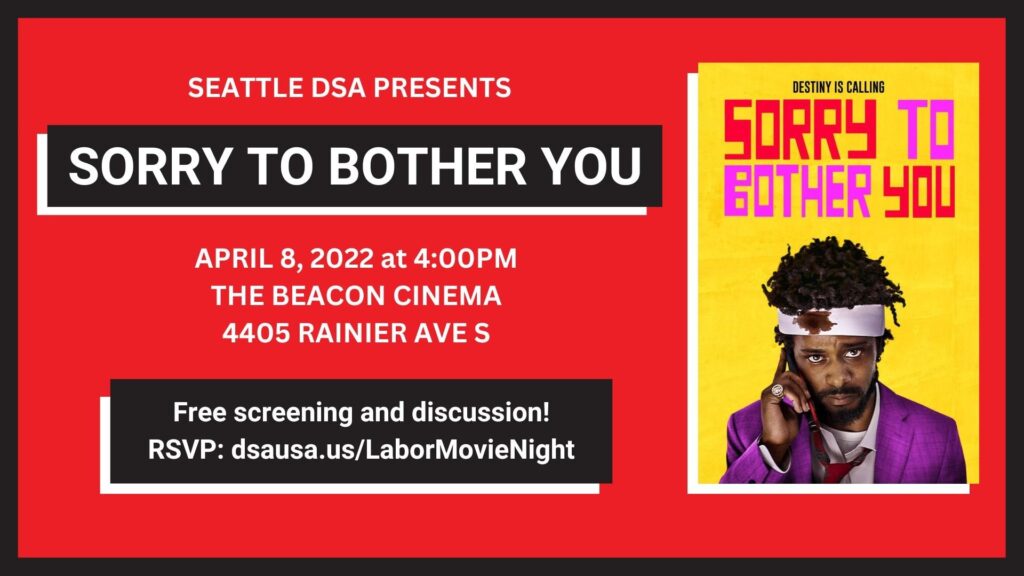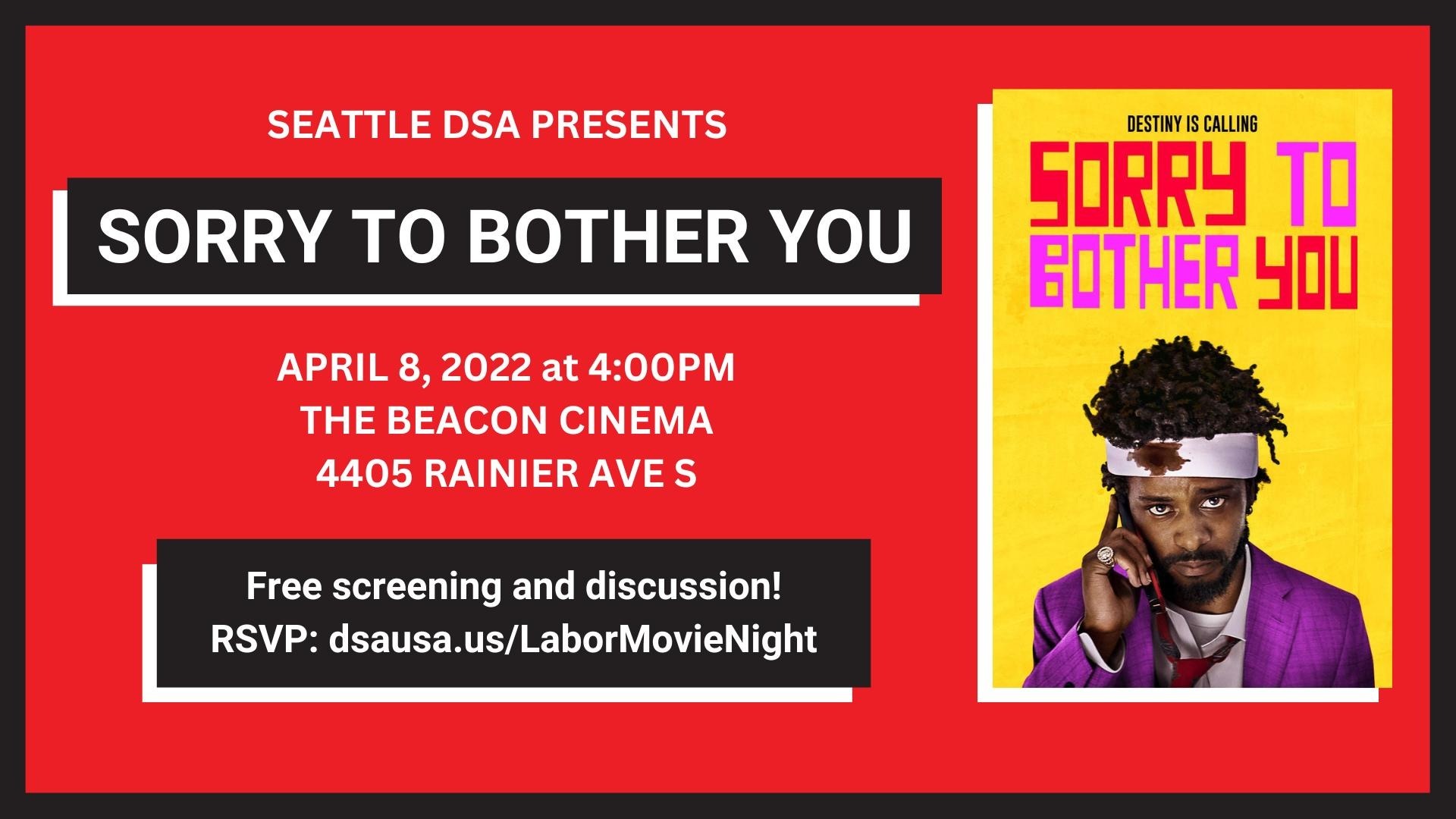 Seattle DSA Labor Movie Night: Sorry to Bother You
Saturday, April 8th at 4PM
The Beacon Cinema, 4405 Rainier Ave S
Sorry to Bother You follows the journey of Cassius Green, a worker in a call-center in dystopian Oakland. Four months behind on rent, Cash is approached by his co-worker about unionization, and his boss about a promotion. For everything that unfolds next, you'll just have to watch with us.
Join your Seattle DSA comrades, fellow workers and friends for a screening of Boots Riley's already legendary film, Sorry to Bother you, at the Beacon Cinema in Columbia City! After the movie, we'll head to Hill City Taphouse out and discuss what it can teach us about our own labor struggles.
This event is open to the public, and will be great for new and prospective members to get to know each other — so be sure to invite your friends!
This is a free event but we encourage you to join $10 if you can. Nobody turned away! Donate here