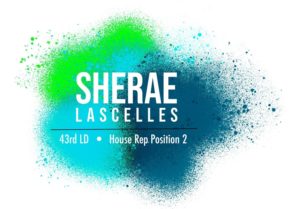 Last week, Seattle DSA voted to endorse WA State Rep. candidate Sherae Lascelles (they/them)! They are running against Frank Chopp on a platform of taxing the *hell* out of the rich, putting people over profit, equity and accessibility, mutual aid and community-care.
If you're a DSA member interested in getting involved in the Sherae for State campaign, come to this event for a meet and greet with Sherae Lascelles and Sherae for State campaign staff, and a primer and training on the Sherae Lascelles' campaign's values and messaging.
This will be an online event. Register here for zoom info!