Stop Bezos From Buying This Election! Rally at the Spheres
October 24, 2019 @ 12:00 pm

-

1:00 pm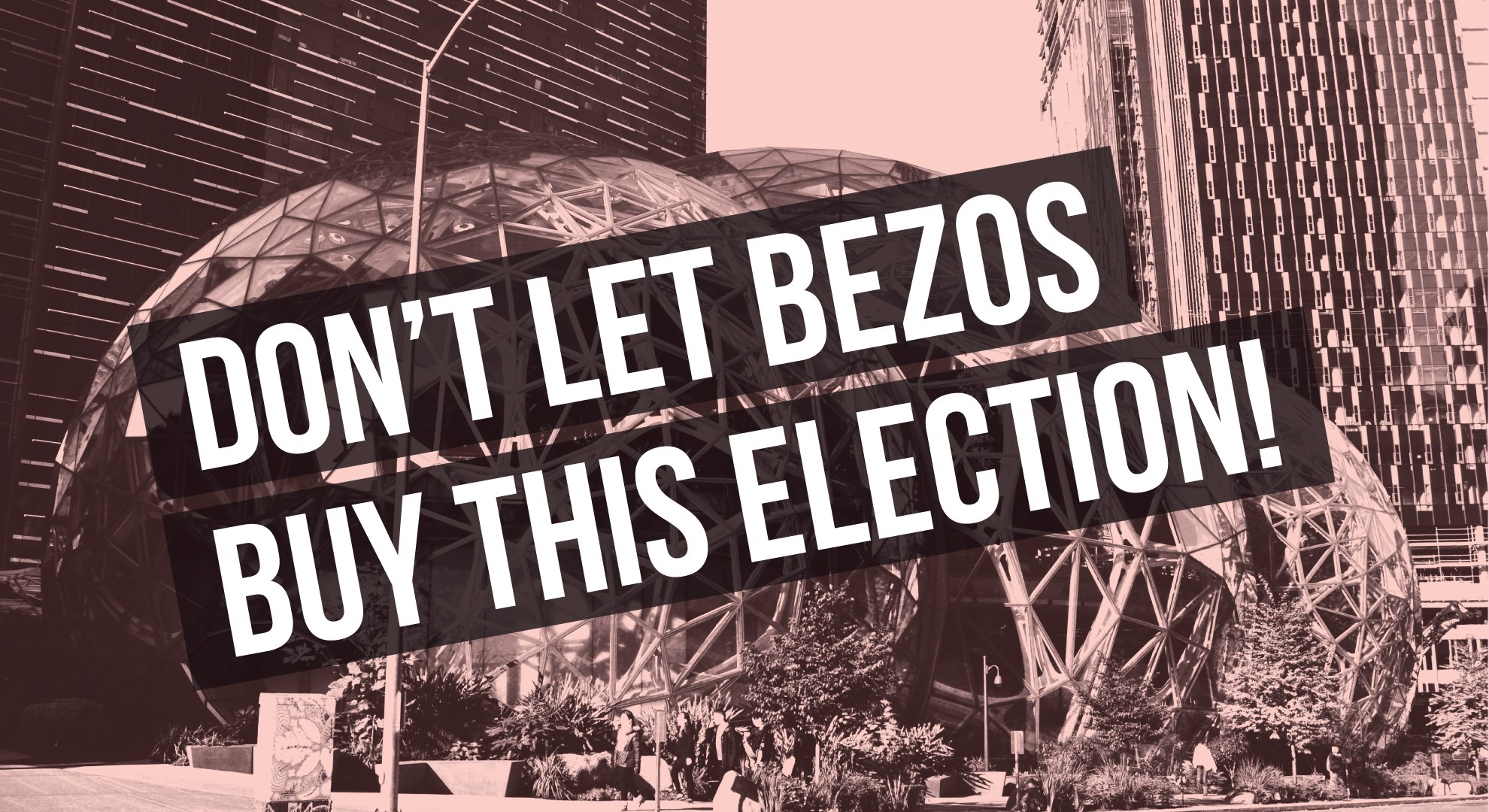 Jeff Bezos just dumped another $1.05 million in corporate cash into Seattle's local elections in order to buy our City Council! This is the largest election donation in Seattle history! In response, Amazon workers, tech workers, and our supporters are demonstrating to fight back against Jeff Bezos's attempt to corrupt Seattle's democracy – and we are calling on everyone to join us to say ENOUGH IS ENOUGH!
In total, Amazon has dumped $1.45 million into the Chamber of Commerce PAC, which has also received huge donations from Vulcan, Comcast, Puget Sound Energy, and other corporations. Corporate PACs have raised an unprecedented $3.6 million this year in a clear attempt to buy our city council elections and kill policies like rent control and a Green New Deal.
As Amazon workers and tech workers, we stand with the vast majority of ordinary working people to say that big business should not be allowed to spend unlimited sums of money to corrupt our democracy. The only way we will stop billionaires like Bezos is by getting organized and fighting back. Just a few weeks ago, thousands of tech workers walked out against climate change and showed how much power we have if we get organized. Let's take our movement further and fight back against this corporate takeover of Seattle's elections.
Join us Thursday, October 24 for a lunchtime rally to tell Bezos to back off!