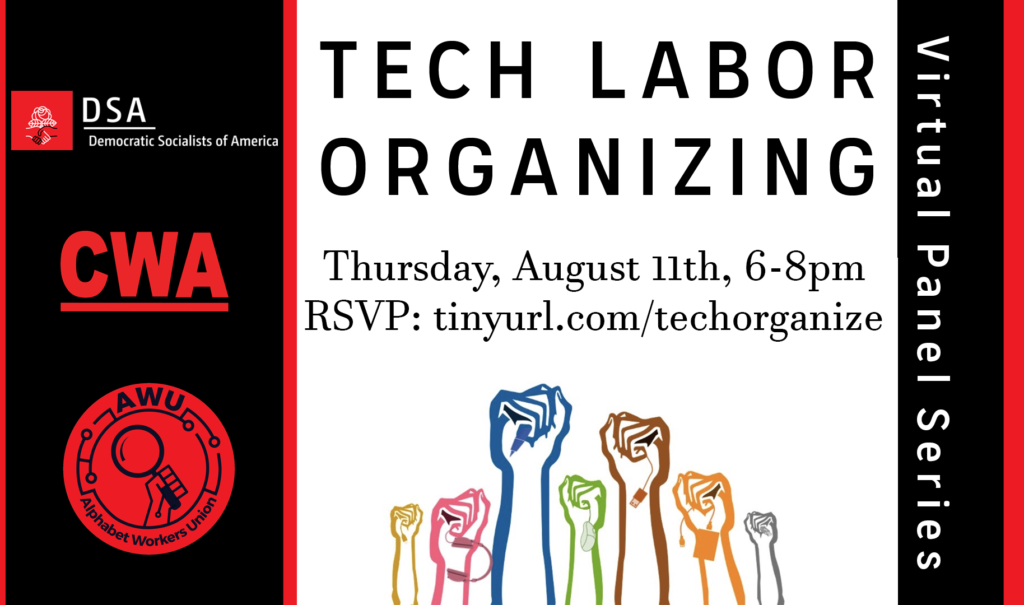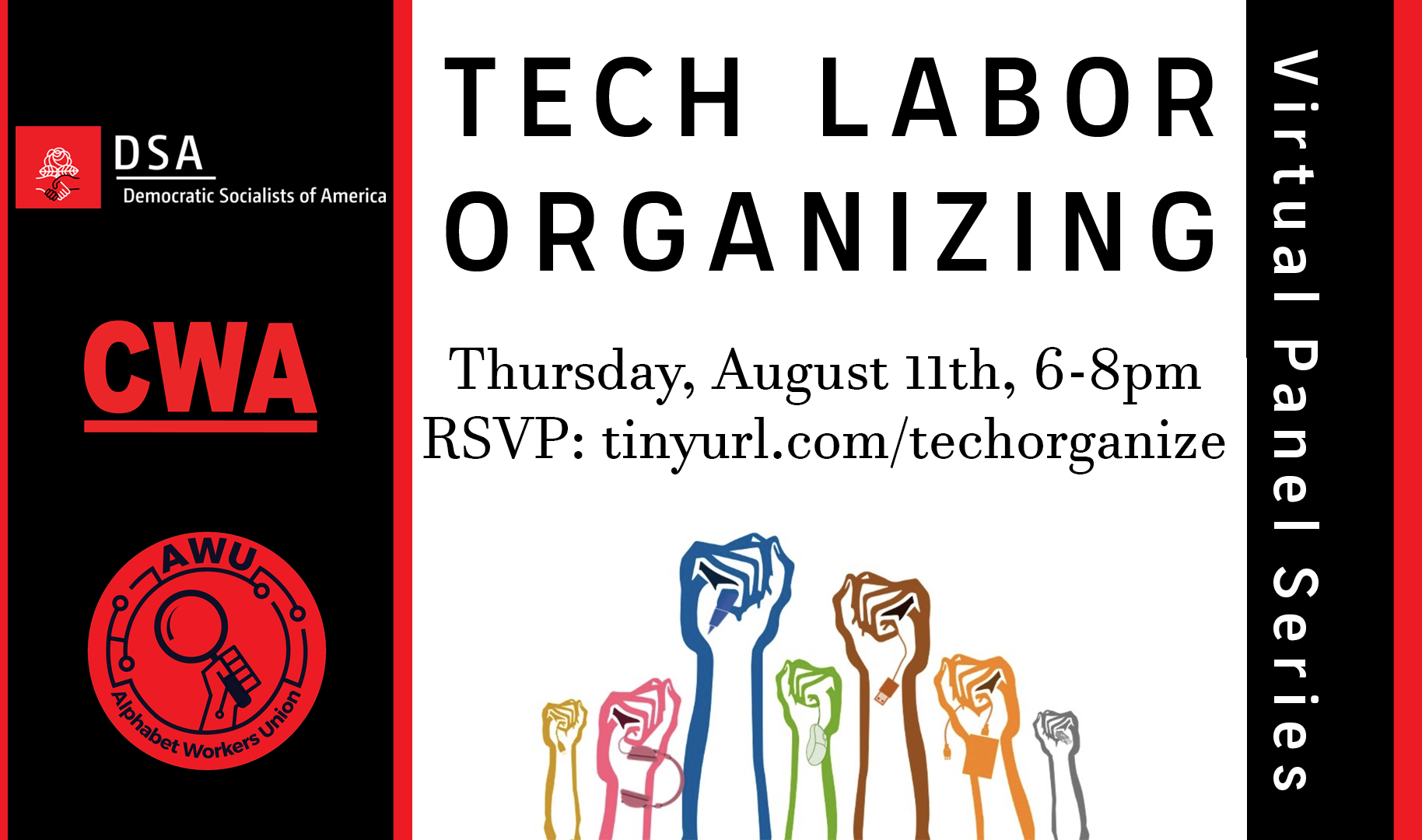 Have you ever wondered what it would take to organize in tech in Seattle? Come to this panel and wonder no more!
We'll have a panel with speakers from the Communication Workers of America (CWA), the Alphabet Workers Union (AWU), and more! Following the panel, we'll have some small group (camera on) breakout sessions to chat further.
Whether you're interested in unionizing or just interested in learning how to do concerted actions in the workplace, come join us! All tech workers welcome.
RSVP Here: tinyurl.com/techorganize