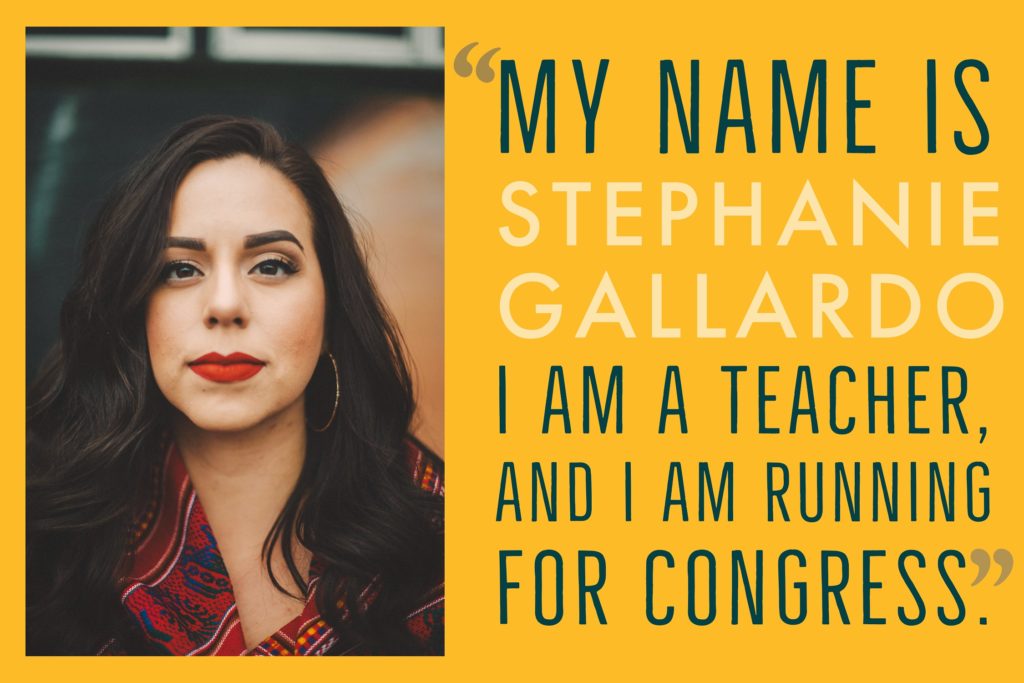 The era of "forever wars" must end. It's well past time, but not too late, to re-prioritize education, a moral immigration system, and to put the wealth of this nation back into the hands of workers.
Seattle DSA has endorsed Stephanie Gallardo in her challenge to pro-war corporate Democrat Adam Smith. Stephanie is a teacher, union activist, and grand-daughter of refugees from Chile's military dictatorship and Mexican farm workers from Yakima. She is running as a proud democratic socialist.
Here is how you can help this inspiring campaign:
Seattle DSA is leading volunteer activities for the campaign, including tabling and field operations.
Seattle and King County can do better than a 24-year incumbent whose primary source of funding is the defense industry. Join us and help send a democratic socialist to Congress, and send Adam Smith into early retirement!