Seattle DSA believes in complete reproductive freedom in all forms. We believe all people should have the power to make decisions about their lives and their bodies and deserve dignity, compassion and respect in doing so. We also believe cost should not be a barrier to this freedom.
In line with our platform, we are proud to participate in the annual abortion access Trivia-thon! This fundraiser supports the CAIR Project, a member of the National Network of Abortion Funds.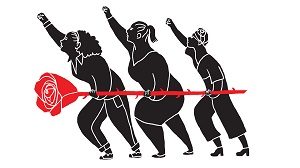 Click here to donate to our team, the Wildcat Strikers. Our goal is to raise $1000 (but we'd love to beat it!). Donations accepted through April 23.
If you have questions contact team captain Ash at [email protected].