Capitalism barrels forward, leaving refuse in its wake (literally), creating cycles of tremendous overproduction, destruction, and artificial scarcity to satisfy the investments of the top 1%, the capitalist class – but as long as they whitewash their deeds with charitable profitable giving who's to say what's bad right? This week we have stories of military water foul, police, BEZOS, and more proof that strikes work. Enter the Hellhole …  
Something in the water.
In addition to poisoning the local water table around JBLM and NAS Whidbey Island, the DoD now admits that its Bremerton Naval base leaked over 450,000 gallons of sewage, which adds a horrifying new context to that video of a pod of orcas carrying around their dead calf.
Over 126 military bases have toxic water contaminants – often many times over the safe limits identified by the EPA. Local communities, often poor and rural, are left with multiple generations poisoned. The transient nature of military families makes it hard to track toxic exposure. Such toxicity has lead to birth defects, cancer, learning disabilities, and infertility.
The military threatens our local region in innumerable ways. This pollution transcends but is tremendously exacerbated by war profiteering by corporations who care more about demand for bombs (we see you, Boeing) than they do about human life in the Puget Sound. War. War never changes.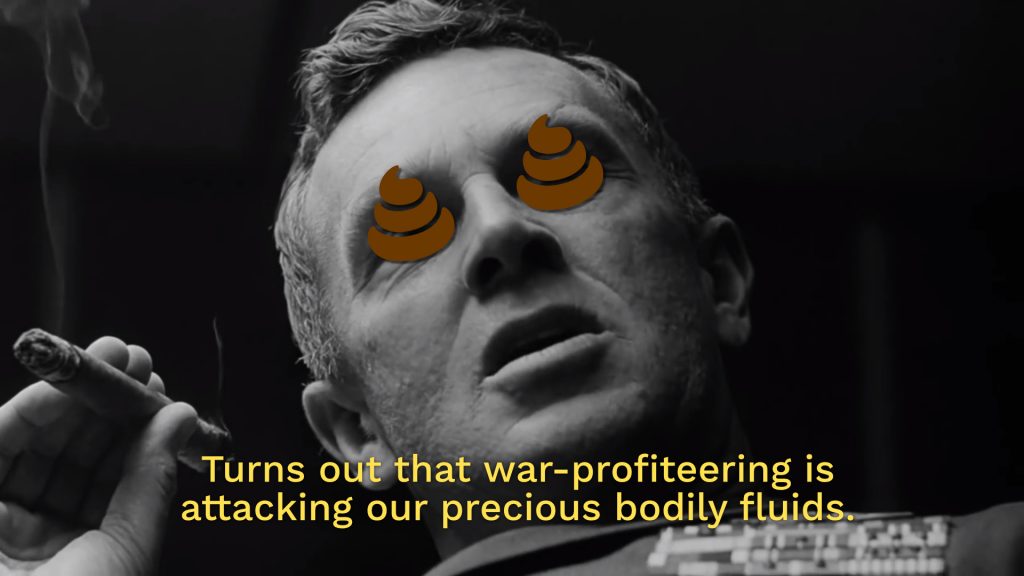 Strikes Work
Tacoma teachers have been on strike for for over a week now, and as released yesterday, it was well worth the effort. A tentative agreement has been reached, which may have increased the raises teachers were offered from a measly 3.1% to possibly 12% or more. Now it's up to the teachers to decide if it's good enough. The vote on ratification today at 11am.
This years' teacher militancy in Washington comes after years of stagnant pay, no raises, and district administrators craven attempt to steal the $1 billion raise in educators' salaries guaranteed by the legislature. It got so bad in Tacoma, one teacher quit due to the district's inability to acquiesce to their basic demand for a living wage – while the superintendent makes $291,000 a year.
From West Virginia to Washington, teachers are showing that "small-l" labor isn't on its last legs. – we may be taking the first steps of a new beginning. DSA is proud to have teacher members, and members supporting teachers. Solidarity ✊
Leonard Thomas deserved to live. This is America.
The family of Leonard Thomas, an unarmed black man who was killed by joint Lakewood, Fife, and Pierce County SWAT sniper-fire while holding his four year old child, has settled a wrongful death lawsuit. The militarization of the police has been going on for decades. For example, the Obama administration sold military hardware like armored vehicles through 2015, and that program then quickly resumed under Pres. Trump. The police forces of America act not as protectors, but as loosely regulated militia.
Given the historical role of police in upholding slavers' and capitalists' interests, this win for the family is important, albeit tragic, and of little comfort when many of the officers on that team still ride around today. A system whose laws are designed to constrain the power of and then punish both people of color and the working class is unjust and anyone upholding that system is suspect.
Amazon Cares™ Prime.
In addition to buying local elections through Amazon's PAC and spamming YouTube with his candidate to avoid paying taxes on stolen surplus labor value from employees, Jeff Bezos also totes cares™. He announced the creation of a $2bn fund to help the homeless and (like all tech billionaires) create a school system. Given his $163bn net worth, it's like one of his median workers dropping $343.55 dollars. 
It may improve some material conditions for a select, means-tested few but will be greatly outpaced by the exploitation he creates as a member of the vulturous billionaire class . To wit, Seattle and other communities subsidize millions in low wages his company pays as well as billions in tax breaks. This isn't even charity; it's whitewashing and insurance for his investment.
What's more, the emphasis on privatizing education in what he deems "poor" neighborhoods sounds like he's more interested in re-segregating historically Black and/or immigrant neighborhood public schools in Central and South Seattle, draining funds and breaking recent teacher union demands. Give the McCleary education funding crisis, and that Bezos avoids state and federal income and capital gains taxes, it's a bad look.
Let's break it down:
When you can personally afford to work an employee to death every ten seconds, it's pretty clear that those riches aren't from hard-work and plucky entrepreneurship. It's from skimming surplus labor value from workers below.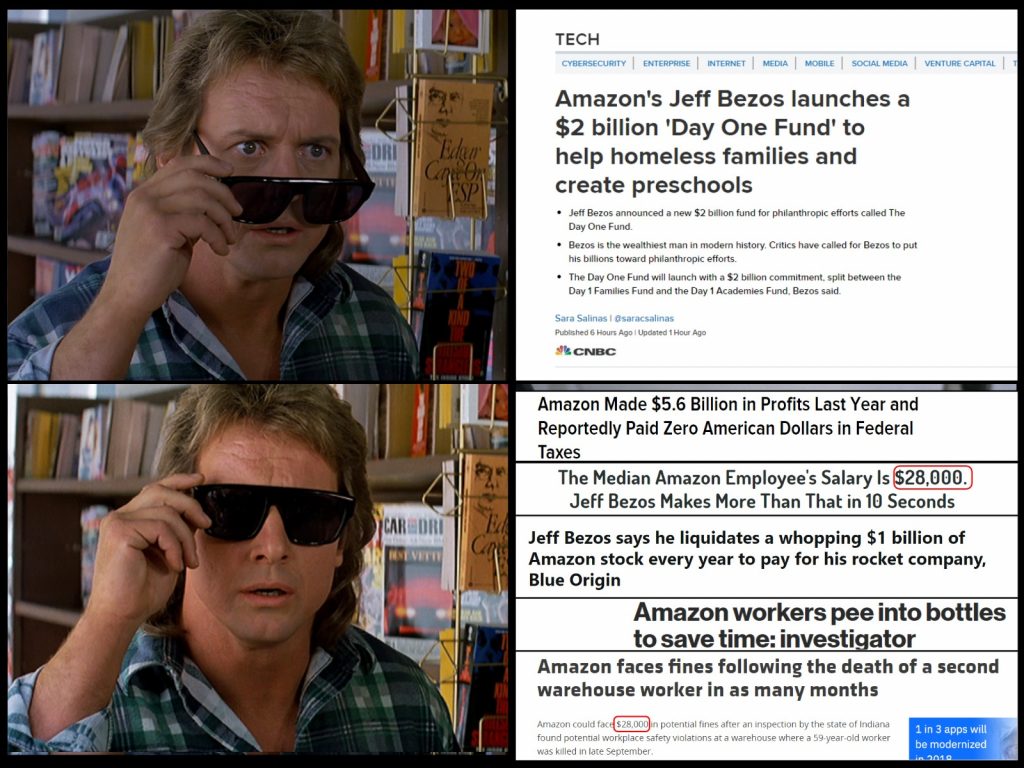 ---
Note: The Seattle Hellhole represents the views of its writers and are not official positions of Seattle DSA at large. Its writers are a collective working on independent pieces, editing, and design to deliver this each week. If you want to volunteer, join us in #communications on Slack or email [email protected]