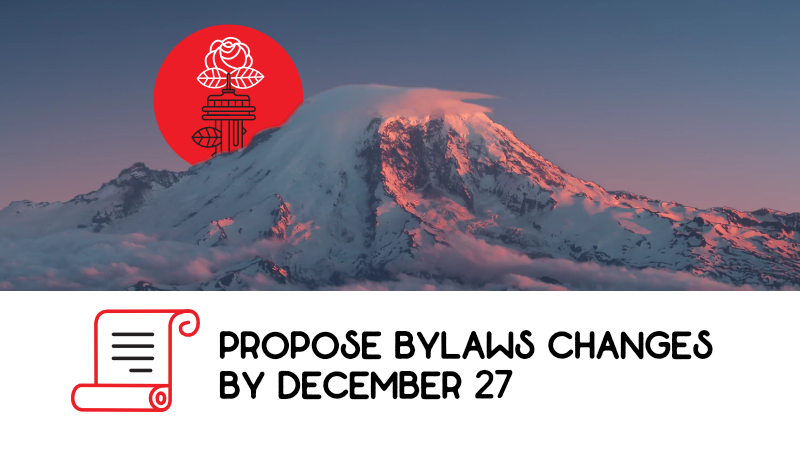 Members have the opportunity to propose bylaws changes and resolutions to be voted on at our upcoming convention. The bylaws committee consisting of David Bernal and Chris Natale has been formed to facilitate proposals and shepherd them to a vote.
The Election Committee is holding the DSA officer election at the convention as well, more info here.
Members in good standing may submit resolutions and amendments to be voted on by the membership at the convention.

To submit bylaws changes, complete this form. Proposed bylaws changes will be due one month before the convention, on 12/27. Submitted bylaws amendments will appear here within 5–10 minutes.
To submit a resolution, fill out this form . The deadline for submissions is 11:59pm PST, on January 13, 2019. Submitted resolutions will appear here within 5–10 minutes.
Once you submit your resolution or bylaws change, the Bylaws Committee will be in touch to confirm that you're good to go, or with any questions. If you would like to submit multiple resolutions, please submit each one separately.
For reference, here are our current bylaws.
If you have any questions, please email us at [email protected]