Seattle DSA's Housing Justice Working Group!
Home of the Peoples Breakfast.
Working towards a massive expansion of publicly-owned green social housing.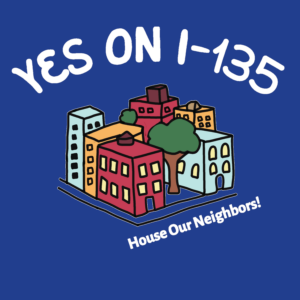 In light of the special election on February 14, we'll be putting our regular HJWG meeting on hiatus to remind voters in Capitol Hill that Seattle has the potential to enact a first-of-its-kind-in-the-USA social housing program this Valentine's Day! We'll meet at the Capitol Hill Light Rail Station (Southwest entrance – corner of Denny Way/Nagle Pl by Cal Anderson) and divide up into groups for postering and canvassing, then meet up for drinks afterwards (location TBD depending on group size). Please join us!
Social Housing will be on ballot for the February 2023 Special Election in the City of Seattle
VOTE YES ON I-135 ON FEB 14th!
RSVP here – it will help organizers contact you if you're running late or can't find us!