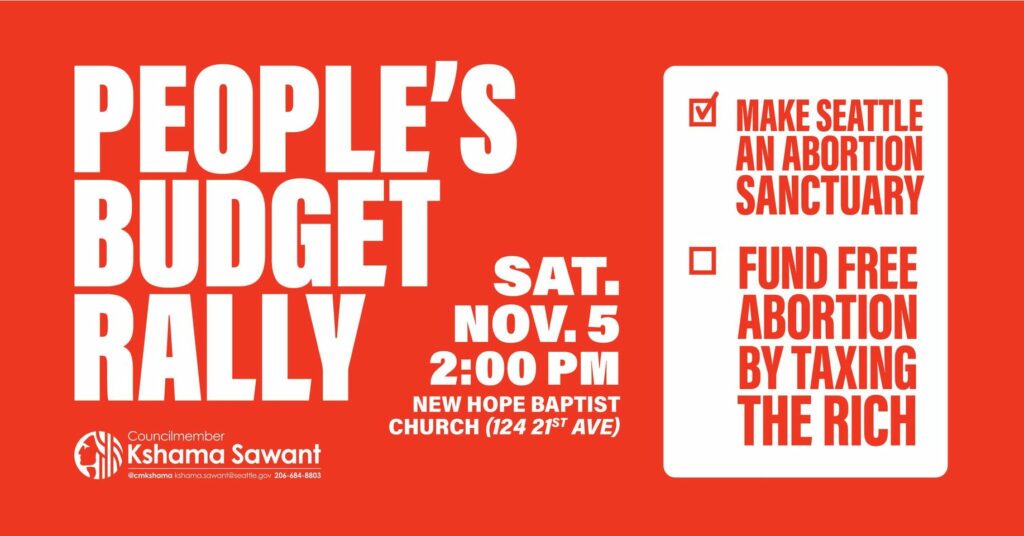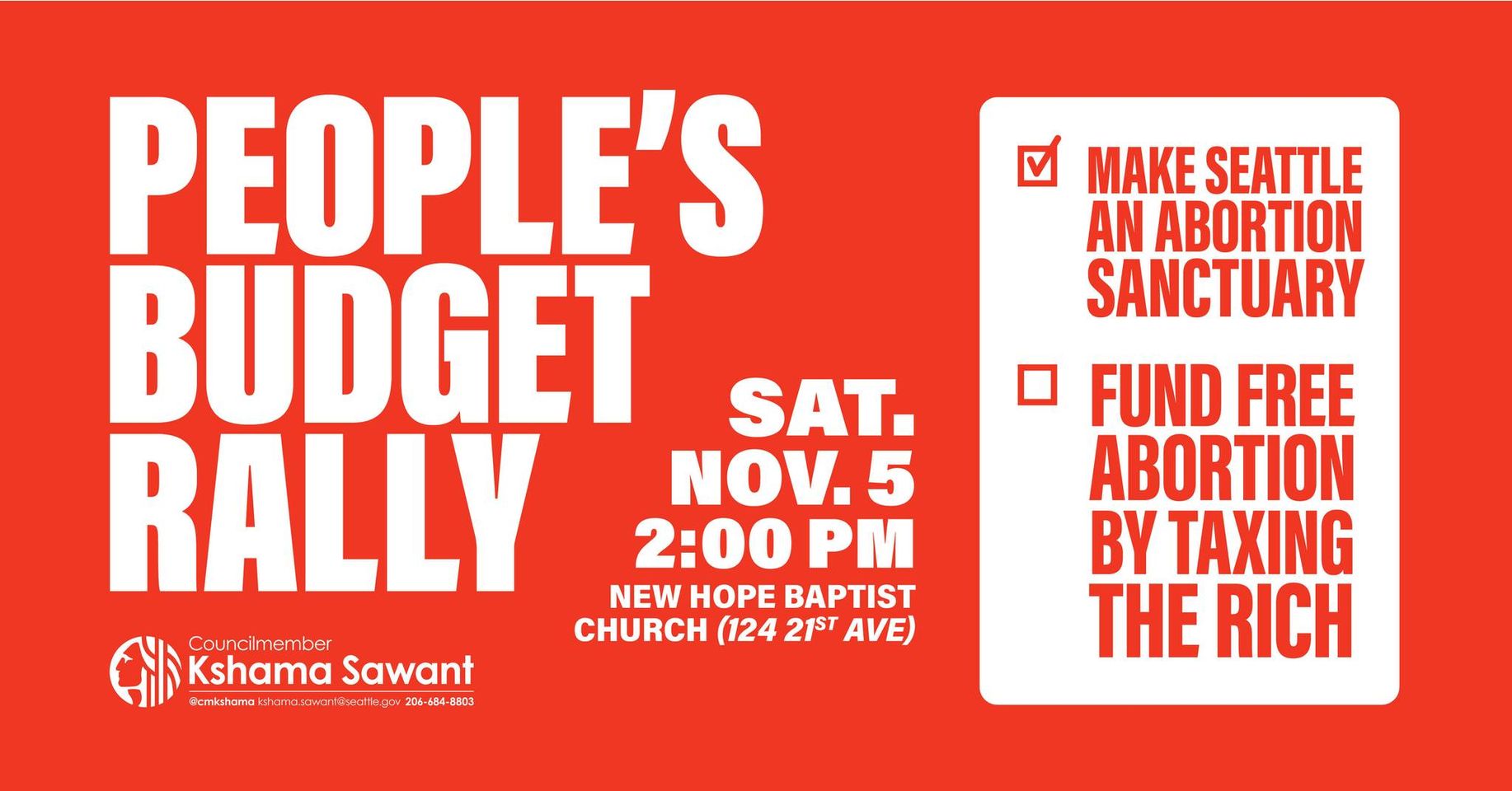 Each year, the Seattle City Council decides what Seattle's multi-billion-dollar public budget will be spent on. For nine years, our socialist City Council office has campaigned for a People's Budget — putting forward an alternative to the status-quo, pro-big-business budget of the political establishment.
This year, our People's Budget campaign is fighting to fund free abortion for ALL paid for by increasing the Amazon Tax, funding for renter organizing, funding for new Tiny House Villages, and raises for human services workers on the front lines of addressing the needs of our homeless neighbors.
We're also demanding that the City Council Democrats reject the so-called ShotSpotter technology for Seattle Police, which has proven to be a completely useless waste of money in cities around the nation. The People's Budget is urging that the million dollars that ShotSpotter would cost be instead used to fund the most essential human services our city needs.
Join us at the People's Budget Rally!
Facebook event: https://www.facebook.com/events/500568045298137/?acontext=%7B%22ref%22%3A%2252%22%2C%22action_history%22%3A%22[%7B%5C%22surface%5C%22%3A%5C%22share_link%5C%22%2C%5C%22mechanism%5C%22%3A%5C%22share_link%5C%22%2C%5C%22extra_data%5C%22%3A%7B%5C%22invite_link_id%5C%22%3A845694376445316%7D%7D]%22%7D