All over the country, Starbucks workers are realizing their power in the workplace. The first Starbucks store filed for an election in December, and Starbucks union elections have spread like wildfire ever since. Starbucks workers want better pay, benefits, protection in the workplace, and more consistent hours – a union contract will give them the power to make this happen! And as socialists, we know that the labor struggles are all connected. Starbucks workers winning a contract will help all of us have power in our own workplaces – the Starbucks United union drive could be the spark the re-ignites the labor movement! That's why, under the guidance of Starbucks workers in Seattle, we've launched a Starbucks Solidarity campaign to build support and stand with Starbucks workers as they take on their corporate bosses. Starbucks workers need your solidarity!
Stores that have filed in Seattle
Take Action
Sign the Starbucks Solidarity Pledge!
Signing our Starbucks Solidarity Pledge is a great first step! We'll periodically keep you informed about actions when Starbucks Workers ask for solidarity, whether at rallies, in the stores, or on the picket lines.
Donate to the Starbucks Workers Solidarity Fund!
Starbucks workers are facing retaliation from the bosses. Starbucks corporate has even hired back the infamous Howard Schultz to help union bust! In order to have security, continue the fight, and show the bosses that they aren't going away, Starbucks workers need a big solidarity fund. Starbucks workers across the Pacific Northwest have established a brand new solidarity fund. Please donate whatever you can!
Tabling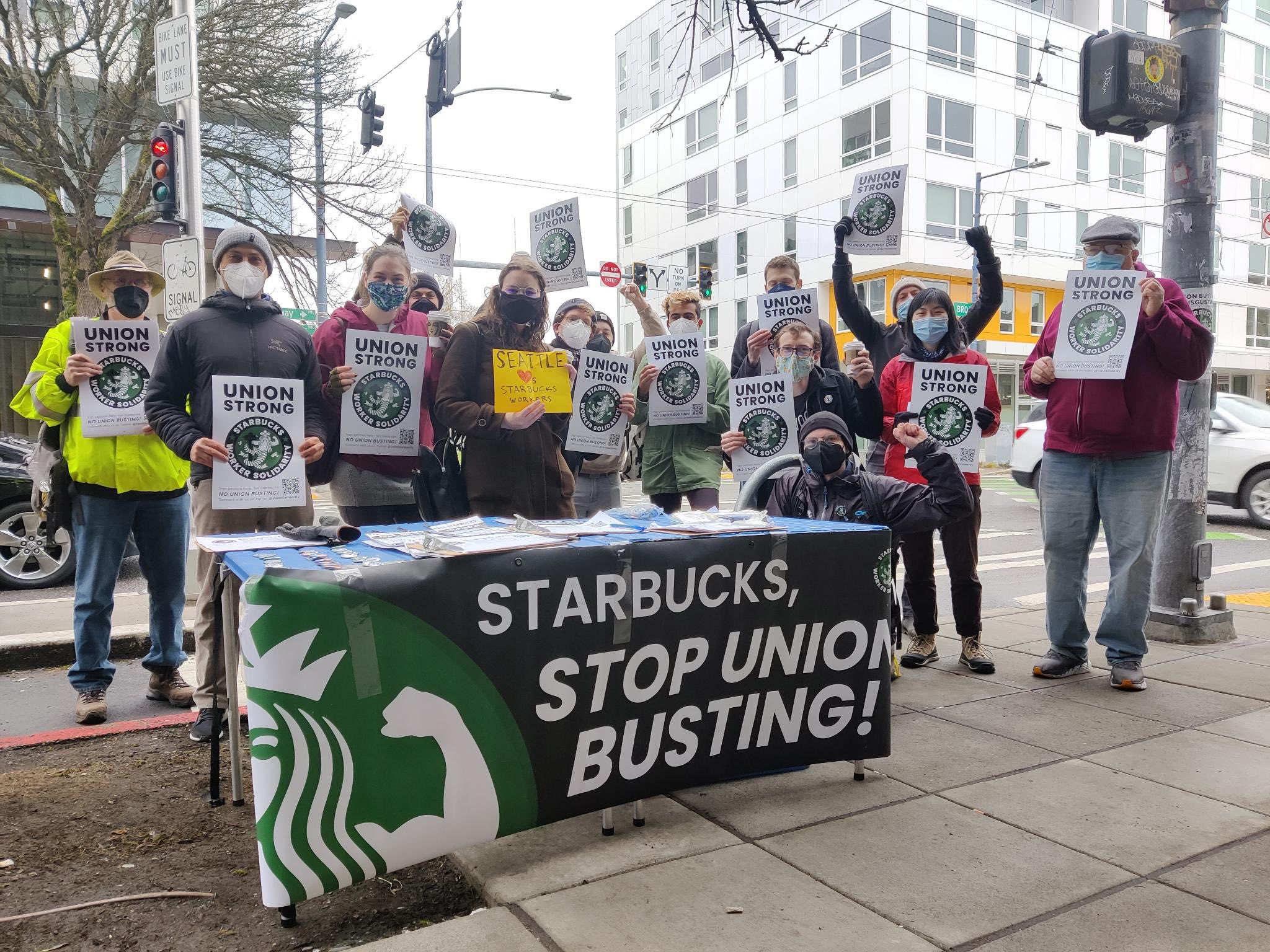 We are regularly tabling near Starbucks stores that have filed for a union. We talk to Starbucks customers and community members about the ongoing unionization efforts, and why solidarity is so critical for this campaign's success.
Postering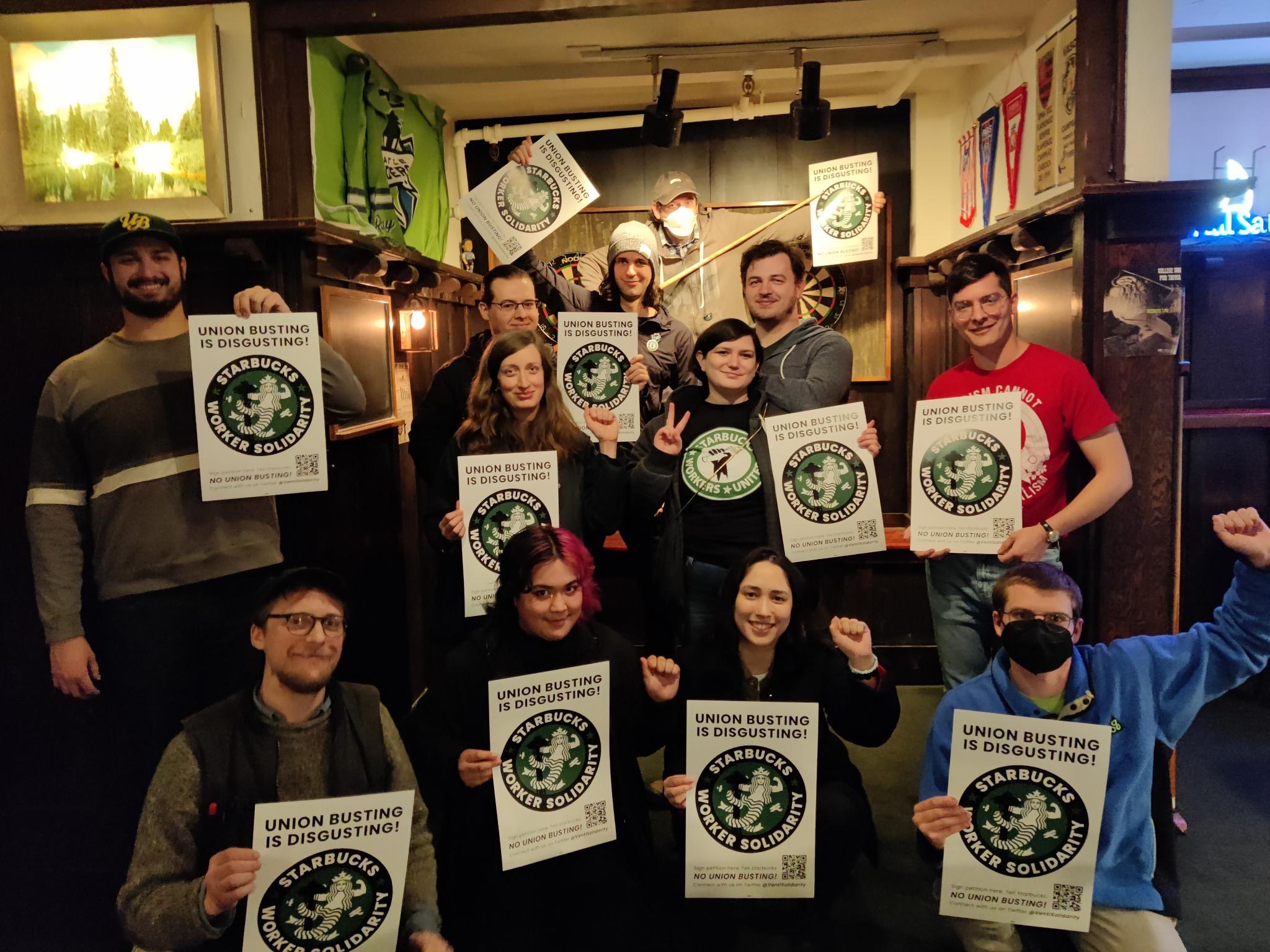 Every week, we are hanging up Starbucks Solidarity posters all over Seattle. If you don't feel like talking much, posters are a low-barrier way of getting involved – come to a postering event on our calendar, we'll give you some posters and a staple gun, and you can hang up our beautiful Starbucks Solidarity posters, which are critical in showing physical, community support!
Rallies

As the campaign goes on, we will periodically co-host rallies with Starbucks workers and other community orgs. These rallies are critical for the campaign, as they show the bosses that community has the workers back.
Action Reports