Capitalism, like the smoke enveloping our city, is a smothering blanket that restricts our ability to move, live, and thrive. This week, in a jam-packed ? edition: we are anti-fascist, dairy workers fight back, teachers are ready to strike, worker exploitation abounds, City Club Seattle is a joke, we reflect on low wages and loss at the airport, and it's time for new, good, public housing. Enter the Hellhole …
Nazi F%cks, F%ck Off!
Tomorrow, Saturday August 18th, bootlicking fascists are coming to town. These are people who glorify Nazis, and people who glorify Nazis are nothing but Nazis themselves.
This is who we're up against. These asshats not only have the audacity to try to stake claim to our streets, but are calling their 'rally' the "National Day Against Far-Left Violence." It's not lefitsts who are the most violent terror group in America and have killed the most people year over year.
The bigotry and violence that these far-right organizers bring cannot be allowed to go unanswered. We cannot allow fascism in our community to go unchecked, because that is exactly how fascism festers and grows. On Saturday, and everyday, we should all be united in our commitment to anti-racism, anti-white supremacy, and in solidarity together.
Unity enables us to overcome the barriers enacted against the building of a powerful, democratic working-class movement. We will stand together with everyone targeted by the far-right in a unified, orderly, and strong counter-protest.
Join us, tomorrow, Saturday the 18th, at Seattle City Hall at 12:00 PM sharp. If you have questions or need resources, please email us at [email protected]
Class Enemy of the Week: The Darigold Bosses
Milk. It does a body good. You know what doesn't? Darigold corporation inflicting injuries that prevent you from working while causing permanent disability at 138% higher rate than all other Washington industries combined and even death.
The UFW are fighting to support the "Darigold Dozen," who spoke out on abusive conditions in the milk industry. They alleged the bosses didn't pay their full wages, stole lunch breaks, and even denied rest periods required by law. People already don't get what their labor is worth — it's doubly egregious that these workers were robbed of the basics too.
"But, Hellhole crank writer, why are you going after a dairy cooperative?" Ordinarily, many Hellhole writers are cool with cooperatives but, reader be warned, not all cooperatives are alike. Darigold is a producer-owner land-owning boss cartel, not a meaningful "cooperative," and extremely not run by all workers. Bosses cooperate with each other all the time. The use of cooperative here is appropriating something good for the sake of those crunchy, wholesome feel-good vibes while retaining the contradictions, abuse, and coercion of capitalism. So, without further ado…
Class Heroes of the Week: The Darigold Dozen
Let's recognize these working class heroes that stood up to the bosses: Margarito M., Armando H., Elvis F., Cirilo R., Gildardo P., Jesus P., Teresita A., Saul S., Rafael M., Manuel R., Miguel C., and Miguel E.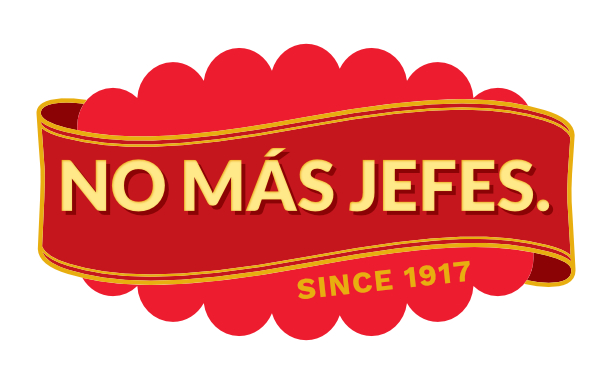 As Miguel C. said: "We have to stand up to these bullying actions; it's clear they're not only to trying to punish us for standing up for ourselves, but wanting to send a message to dairy workers at other Darigold dairies this is what will happen to you if you stand up for your rights."
Forget Darigold until the workers control the farms on which they work and should not die on. Workers deserve nothing less than the value they create — and all the diginities any human being deserves.
Teachers Strike Back
The teachers of Kent and Tukwila voted to strike! Tired of years of underfunding for their students and low pay and benefits that never seem to keep up with the cost of living, teachers voted to strike after their negotiations with the administration broke down. The strike is so hot, we couldn't even link to an article, other than this one from yesterday for context.
It's rough out there for teachers. Decades of neoliberal education privatization (thanks Bill Gates) have hurt. Students are caught in increasingly segregated schools (both by class and race) and teachers are forced to choose between their profession and a stable income. Per this Hellhole writer's roommate, a retail worker from Puyallup, "those teachers deserve it. Some people act like they're too good to let kids have a decent education."
Teachers! The working class has your back. You taught us, helped inspire us, and it's more than time we return the favor as well as pass on a quality education to the next generation!
Inequality Worker Exploitation Round Up
The recession cost Americans roughly $70,000 in lifetime income.
CEOs of the largest companies in the U.S. got an average pay raise of 17.6% in 2017, bringing the CEO-to-worker pay ratio to an astounding 312 to 1 compared to 20 to 1 in the late 60s. At the same time, workers' pay, after accounting for inflation, has been stuck in the same place since the 1970s, meaning productivity has climbed 6.2X more than pay.
Additionally, since passing the tax cuts in December, real wage growth has slowed down.
$250 To Learn about Homelessness in Seattle? Grifters Gonna Grift
City Club Seattle is hosting a $250-a-seat workshop on homelessness, because apparently this city's wealthy elite have no tact, no shame, and not one iota of self-awareness.
Naturally, Amazon is sponsoring the event because, ya know, grifters gonna grift.
City Club Seattle is the merit club for wealthy Seattlites who donate money and time in order to feel good about themselves without sacrificing any degree of comfort or convenience. Members of their board include current and former employees/executives of some of the Puget Sound's worst offenders when it comes to labor rights and environmental harm, including but not limited to: Amazon, Microsoft, Uber, and several real estate development companies. It seems even one of their past presidents is a Trump supporter who owns a multi-million dollar mansion out on Mercer Island.
Our recommendation? Stop taking money from organizations that collaborate with ICE. Stop being complicit with multi-national companies that are destroying the planet. Stop collaborating with companies that spend thousands of dollars fighting laws that would make Seattle more equitable for our unhoused neighbors. Skip the workshop and give your $250 to a homeless person instead.
Alaska and Horizon, Low Wages, and Loss
Capitalism subjects the people to lives of quiet desperation: people work hard, struggle, and have to fight and live by any means necessary — until they don't. Any one of us could break under the weight put upon us by global corporations and a system designed to extract maximum profit from every bead of sweat, every fiber of muscle, every second of our memory. We, the workers, know we've created more wealth than even our deeply calloused hands, or our tousled, matted hair may indicate.
Richard Russell worked as a ground service agent at the Seattle-Tacoma International Airport. He was paid well below $15 an hour while working long, tiring hours for the Alaska subsidiary Horizon. Yet, he worked.
Last week, he took a plane, crashed, and died. His death was not just the crime of conscience of some nebulous, fungible entity like the Alaska Air Group. It is evidence to be used against the capitalist class. The class that own, monopolize, and then seek to exploit our bodies and minds for meager compensation from the day we first tie our bootstraps to the day those bootstraps finally tie us.
Richard Russell was, by many accounts, an ordinary worker. He wanted more, but didn't see it coming any time soon. Russell was even apologetic, realizing that the others he worked with might have it rough: "Man, I'm sorry about this. I hope this doesn't ruin your day […] I'm glad you're not, you know, screwing up everyone else's day on account of me."  
It may seem uncouth to politicize a death, but working conditions and the relationship between employer and employee are unequivocally political. The relationships that we're coerced to accept, be it at work, at home, or in our communities can be better than this. Capitalism has not always existed, nor will it.
If you're struggling with depression, seek out those around you. If you're struggling with your boss and the conditions of your labor, seek out those around you too. Together, we can make a better world: for the many, not the few.
This Old House (is Falling Apart)
Much of Seattle's existing multi-family housing was built in spurts. Same with single-family housing in rural parts of Washington. Take Tukwila, where many of the apartments were tossed up in the 1960s and landlords have made the value back many times over. Many of these units are in dire need of being replaced. We need to scale-up our communities through public housing. Yet, the people of Washington: from Auburn to Seattle to Yakima have been let down.
The state legislature has been co-opted by both capitalist parties, each unwilling to tax even 1% of capital gains or high incomes. They refuse to enact even modest prohibitions on the monopolization of land by fancy asset management firms landords. Heck, they won't even put up a rent ceiling.
As older housing fails, the people should seize land and ensure no one goes homeless. We should continually build new housing as a community, not just in the depths of a crisis. We should build homes, not stadiums. Rural, suburban, urban: it needs to get built as majestic and dense and vibrant as we can safely build.
As the New American Movement wrote (paraphrasing):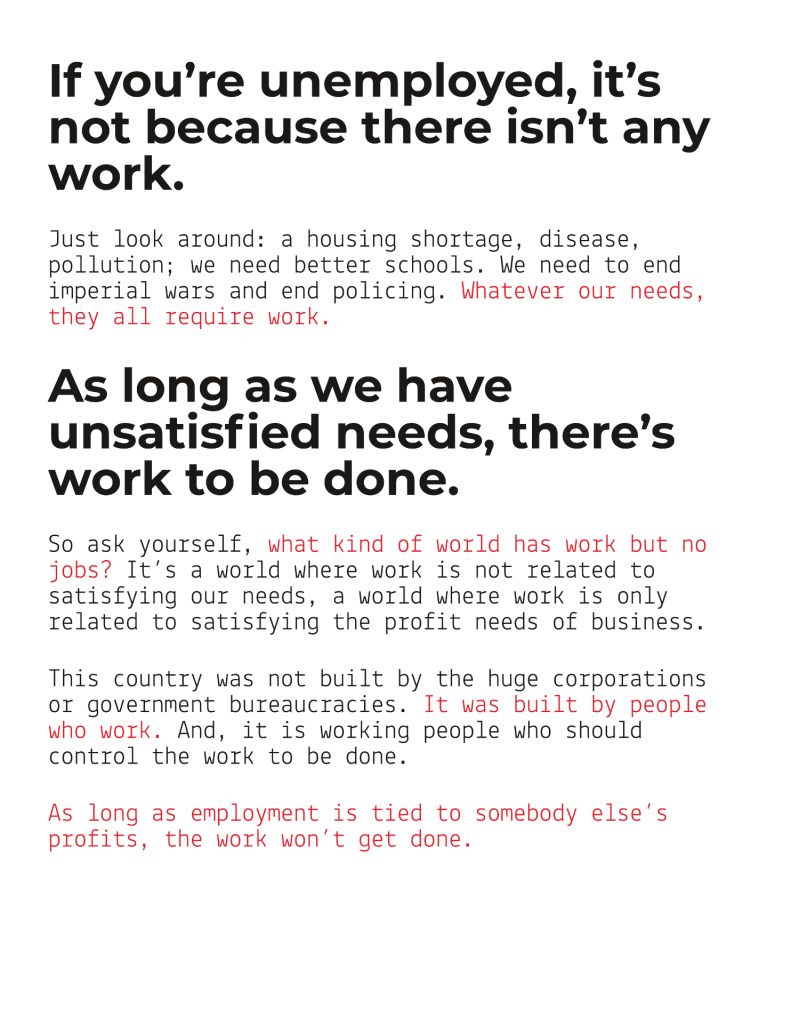 ?
Get involved with Seattle Democratic Socialists of America
?
Learn more about us | Come to our next meeting | Read more Hellhole
Hellhole is written by members of the Seattle DSA communications team.Unless expressly stated, Dispatches do not necessarily reflect the views of Seattle DSA as an organization or its leadership.