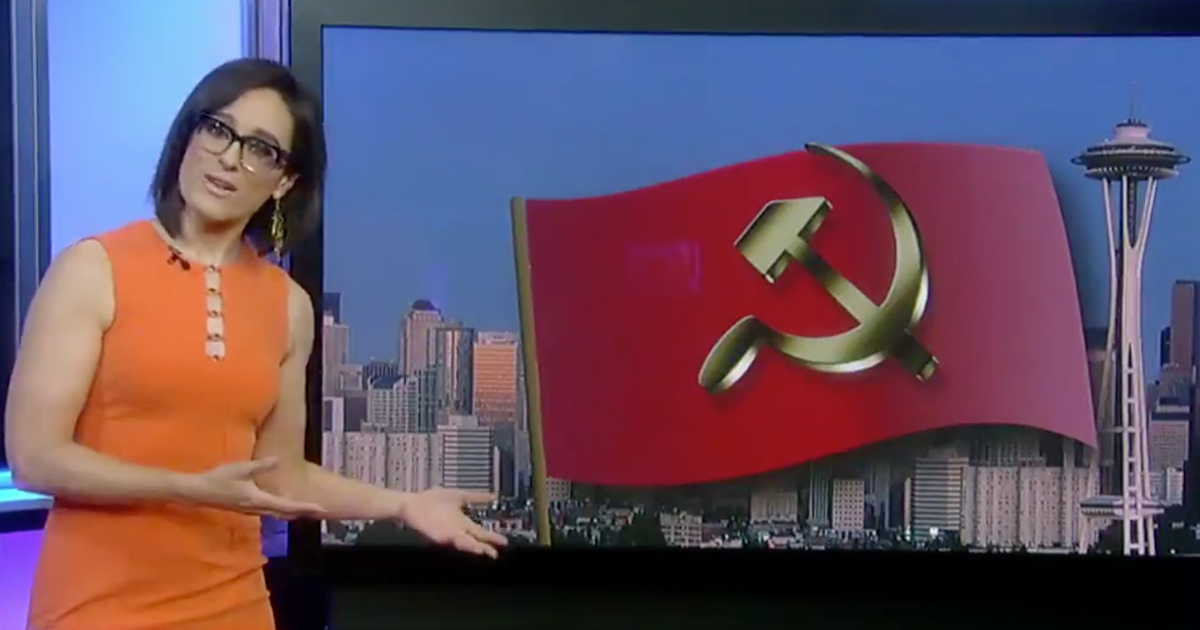 About the header photo: Fox News' Kennedy called Seattle a "socialist hellhole" in a July 12 broadcast. We wish!
This hasn't been the easiest week for your comrades in the Hellhole. We came up short in our efforts during a 9-month campaign, funded 90 percent of the way via Democracy Vouchers, to elect Seattle DSA member Jon Grant to Seattle City Council Position 8. Many comrades put their hearts and souls into a socialistic platform we believed in—meaningful mandated housing affordability, law enforcement reform, expanded tenants' rights, public banking— and it does hurt to see voters choose to move in a capitalistic direction.
That said, it was just one year ago that Seattle DSA was only a handful of people. Many of the almost 600 who've joined since honed their organizing and logistical skills on the Grant campaign. Whereas one year ago, many of us felt as politically powerless, disengaged and isolated as capitalism prefers us to be, we've now found each other and each others' power in numbers and will continue to demand dignity and liberation in the face of Seattle capital. Councilmember-elect Teresa Mosqueda is on the record as supporting the HOMES (Housing, Outreach and Mass-Entry Shelter) tax on businesses whose revenue is in excess of $5 million, has opposed the hiring of 200 new police officers and has signed onto the Transit Riders Union-led Housing For All platform. It's our duty to hold the councilmember-elect to her word for the benefit of marginalized Seattleites, especially, in what some still call a "socialist hellhole."
🙄
It's budget season in Seattle and things are contentious in the Council chambers. In discussing the adoption of an employee head tax as part of the HOMES proposal, councilmembers really started showing themselves. HOMES supporter and citywide Councilmember Kirsten Harris-Talley remarked that, with a background of 15 years in social services, that homeless encampment sweeps were to be continued with no measurable positive outcomes was disturbing. District 3 Councilmember Kshama Sawant wondered why the city wouldn't just remove trash from encampments, as concern about trash is the perennial recitation by businesses. District 6 Councilmember Mike O'Brien asked what other members would be willing to cut, if no funding were to come from business. District 4 Councilmember Rob Johnson, a transit fan, actually suggested cutting public transit monies instead of taxing businesses. District 7's Councilmember Sally Bagshaw defaulted to Seattle process consensus-mode, asking for a "regional solution." District 5 Councilmember Debora Juarez bizarrely opined that budget season was just not the time to discuss taxing businesses to shelter over 4,000 freezing, rained-on Seattleites and District 2's Council President Bruce Harrell suggested that they weren't appeasing corporations but, rather, forcing a conversation by not securing funding. Meanwhile, it's still cold, it's still raining and people could die waiting for Harrell to chat to companies that can easily afford this tax.
To Solve Homelessness, Make More Homes
The AP recently released a longer-form article describing the homelessness epidemic in West Coast cities. The story is notable in that it shows what socialists in Seattle already know– the reasons why people are homeless are as numerous as there are people who are homeless, but the root cause is always the same: rising rents and lack of political will on the part of Seattle politicians. It's not even a complicated idea to explain logically: to make someone not homeless, you give them a home. Hopefully Seattle's new political leaders realize this sooner rather than later, and the SDSA will be there to explain it as many times as is necessary.
Solidarity Gets Results
When upscale grocery store and union-buster New Seasons announced its plans to open a bunch of new stores in Seattle, area unions and organizers were ready to greet them with protests. Emboldened by the pushback, organizers in sister city Portland got to work as well, and are now considering forming unions of their own.
It's great news on its own, of course, but it's also a reminder that organizing locally can have big impacts in other ways you might not expect. Workers want to organize, but might not know how to start, or might be intimidated by capital's stranglehold over their livelihood; the easiest way to overcome those obstacles is to show them how it can be done. Solidarity forever!
What We've Been Up To Lately
🌹
Get involved with Seattle Democratic Socialists of America
🌹
Learn more about us | Come to our next meeting | Read more Hellhole
Hellhole is written by members of the Seattle DSA communications team. Unless expressly stated, Dispatches do not necessarily reflect the views of Seattle DSA as an organization or its leadership.